Just when we were about to recover from the iOS 11 changes, iOS 12 happened. On September 17th, the iOS 12 update was carried out in all App Stores around the world and, as with any Apple update, your apps will be affected – positively or negatively.
iOS 12 update on the App Store: What's new in ASO terms
The iOS 12 update is mainly seeking a more personalized and secure experience for the user. Let's take a look at the changes one by one so that your ASO efforts do not fall on deaf ears.
1. A more personalized App Store
The "Today" page has changed completely to offer you the latest apps and games in a more personalized way, according to your behavior in the App Store.
While in iOS 11 users could browse the latests apps of the last 7 days, in iOS 12 this content is now in the section "You May Have Missed".
The apps that are shown in the news sections are selected in a personalized way according to the tastes and behaviors of the user. In addition, the Privacy policies have not been changed. A subtle change that will surely affect many apps.
2. Emojis 😏
Emojis were a notable absence, but not anymore. Since they could be used in the Android Play Store but not in the iOS App Store, many people missed the possibility of playing with them. But we are in luck now, because they can be included in the long descriptions of the App Store in iOS 12.
If you have already run Android A/B tests with emojis, you probably know that these can be a double-edged sword. In order for them to work out well, you have to take into account many factors: relevance, quantity, average age of the users, and so on. In our experience, many tests have shown that, in fact, the use of emojis can be counterproductive and harm the conversion of the app. One negative aspect of iOS 12 is that, although you can add emojis, you still can't do A/B tests to check if they really work.
3. What's New? But, what's really new?
"Bug fix" doesn't count as new. One of the most significant changes on the product page is that the What's New section should contain relevant updates for users.
4. One more URL: marketing URL
We already had the possibility to add one URL, linking to a Help, Support or Contact page. Now, it is also possible to add a marketing URL on the product page.
5. Free trials are in. Automathic renewals with treachery are out.
This is a novelty that will be very useful, both for users and developers. Subscription apps may offer free trial for users to try them without commitment for a reasonable period of time. In addition, security has also been reinforced with apps that automatically renewed subscriptions.
6. The end of apps running in the background
Many apps were working in the background, for instance to mine cryptocurrencies or to record users without their consent. Finally, this fraudulent practice has come to an end. If your app need to be running in the background, the user will have to explicitly grant his permission.
What happened after the iOS 12 update?
An iOS update is the perfect chance to make the necessary changes to your product page and make impressions and visibility (and, potentially, downloads) increase.
Any ASO expert knows that, if this opportunity is lost, the visibility metrics go down considerably. Unlike the platform for Android apps, the updates on iOS can only be done at the same time as the app update itself, so missing this chance will lead to a loss of visibility of up to 60%.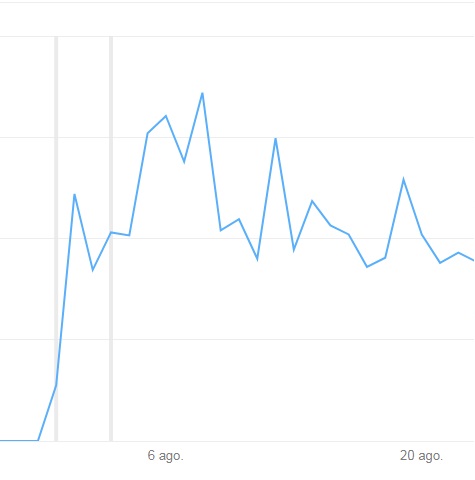 A good, on-time ASO update can lead to a considerable increase of impressions of your app. In this case, of 171%.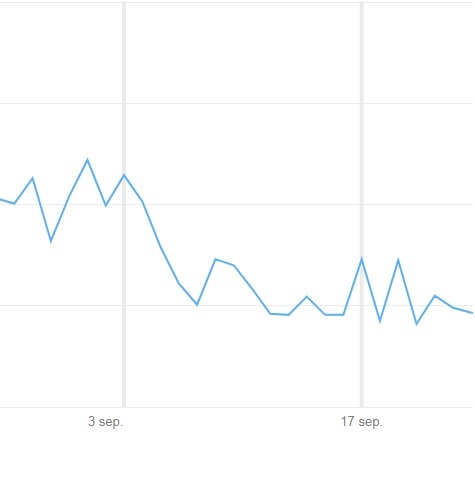 Similarly, not doing you ASO on iOS along with an update will lower the app visibility. Here, by 60%.
If you have not updated your app this past September 17th, your app has probably got a little bit down. But you can still ascend.
How can I save my app from this update? ASO tips for iOS 12
1. Use all fields and characters for a complete product page
It is not something new, but we shouldn't forget this recommendation. Remember to use each and every one of the characters that are offered to you, but always in a relevant way and with keywords that really represent your app.
2. Add both URLs: Support and Marketing
Even if you think this is not too relevant for your app, use these two fields to make user's life easier.
3. Add emojis to taste
So far, we haven't detected hardly any apps using emojis in their description. Our tip is that you use them if they match the style of your app and of your users, and as long as they don't look spammy or irrelevant.
4. A neat and useful  What's New text
Do your best and describe your app's What's New in a way that is useful to the public. Take the opportunity to give it a radical change.
5. Copycats not allowed
Although there are many apps with great ASO teams that can serve as inspiration, you should always use your creativity and make both your app and your page on the App Store unique. If iOS 12 detects duplicate content, your app will be penalized.
6. Repeat all this process in the next app update
Even if you were late to iOS 12, you have to be aware of every app update and don't lose the opportunity to refresh your app's product page.
Download this ASO cheat sheet and don't forget anything in your next ASO update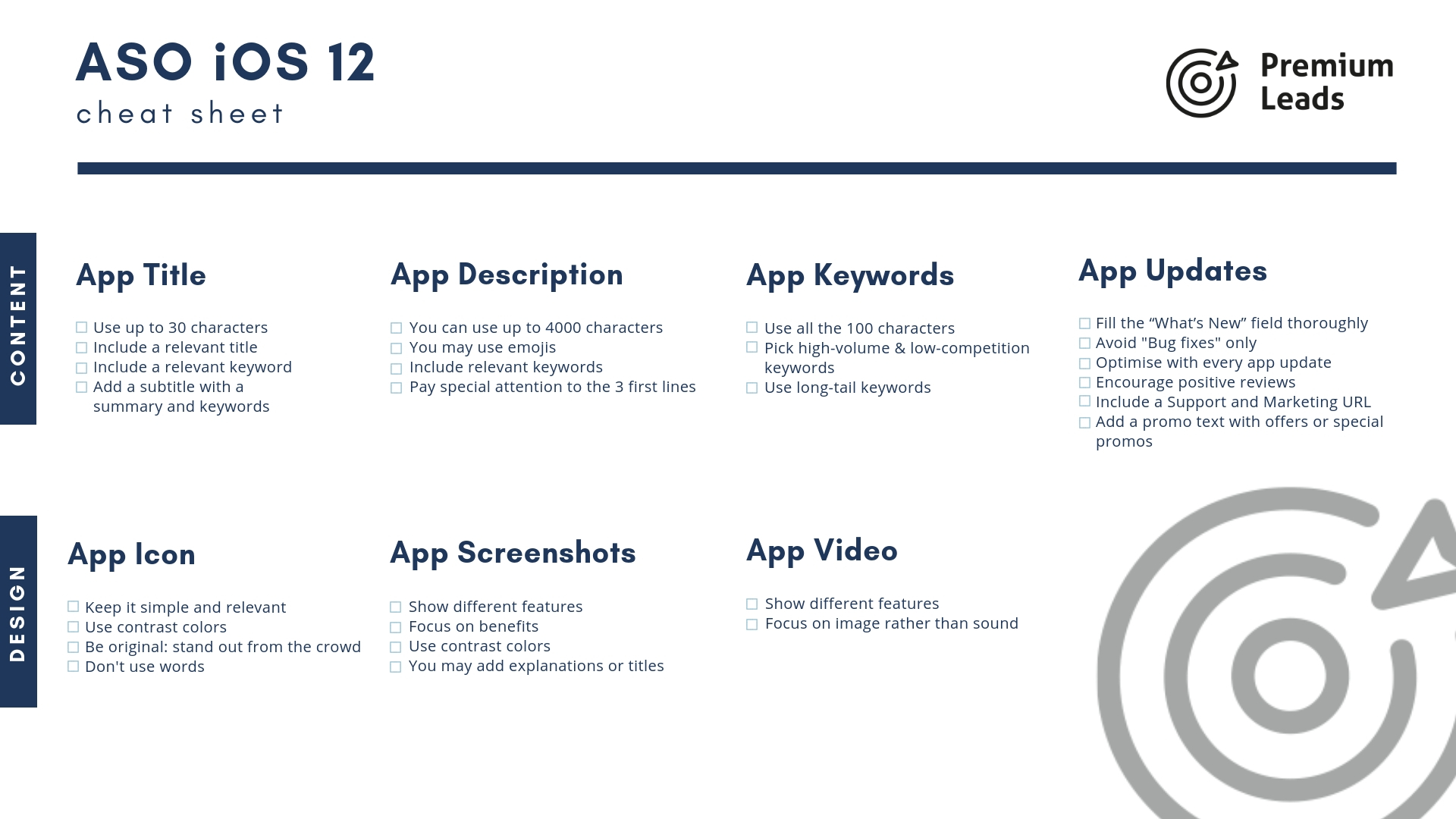 Download this fre cheat sheet and don't miss any ASO key aspect in you next app update.
So, what's your experience with this new update? Share your experience with us in the comments below!