Home / Clients / With Premium Leads, Jazztel sells more at a better price
Premium Leads gets qualified leads for Jazztel through an SEO strategy in the competitive Telecom Industry.
The Company
Jazztel is one of the reference brands of Orange in Spain, which offers landline, mobile telephone, television and internet services.
Created in 1998, Jazztel has always been characterized as having a strong commitment to innovation. In 2005, it was the first operator to sell 20 Megas in Spain, more than double the maximum navigation speed at that time. After Movistar, Jazztel was the fastest operator to deploy its own network, which allowed them to be the first to launch a symmetrical 200 Mb optic fiber, twice the speed of its competitors.
This same innovative spirit is also transferred to the marketing strategy, with a strong commitment to online distribution and constant promotions. These innovations allowed Jazztel to be the broadband operator with the highest growth rates. Until its acquisition in 2015 by Orange Spain, the company was listed on the Ibex 35.
Challenge
In Jazztel, the online channel carries a lot of weight, currently taking up to 40% of its total sales.
Premium Lead's main objective was to provide Jazztel with a scalable generation and acquisition of qualified traffic solution, with a good sales conversion rate, and at the same time not to enter into competition with the rest of the online channel, which is mastered internally.
As Mikel Ormazabal, Online Sales Executive for Jazztel, suggests that "this is a channel that is not taken advantage of in other companies. Many suppliers offer you basic email, SEM and display services, whereas Premium Leads has a wider service and a channel that other suppliers cannot take advantage of."
All this, in a sector as disputed as telecommunications, "online it is very difficult to find additional sales, and the ability to take advantage of a new channel is highly valued," at the same time as constantly optimizing the channel to reduce the cost of acquisition, and increase the conversion ratio.
"What I value the most about Premium Leads is that we are well aligned, we both work for the same objectives and it is clear where we are going."
Solution
Premium Leads deployed, using Lander, a series of landing pages optimized for keywords with a high volume of monthly searches, supported by thematic reviews and a blog about technology and telephony.
This landing page strategy contributes both to the capture of traffic and conversion to leads and to guarantee brand protection with more transactional content websites in the organic SERP.
"(This strategy) allows us to remove negative opinions about our brand from primary positions. In the end, in our sector, there are always very persistent users, because they have had a negative experience, and Premium Leads allows you to generate commercial content in primary positions that make the rest fall below."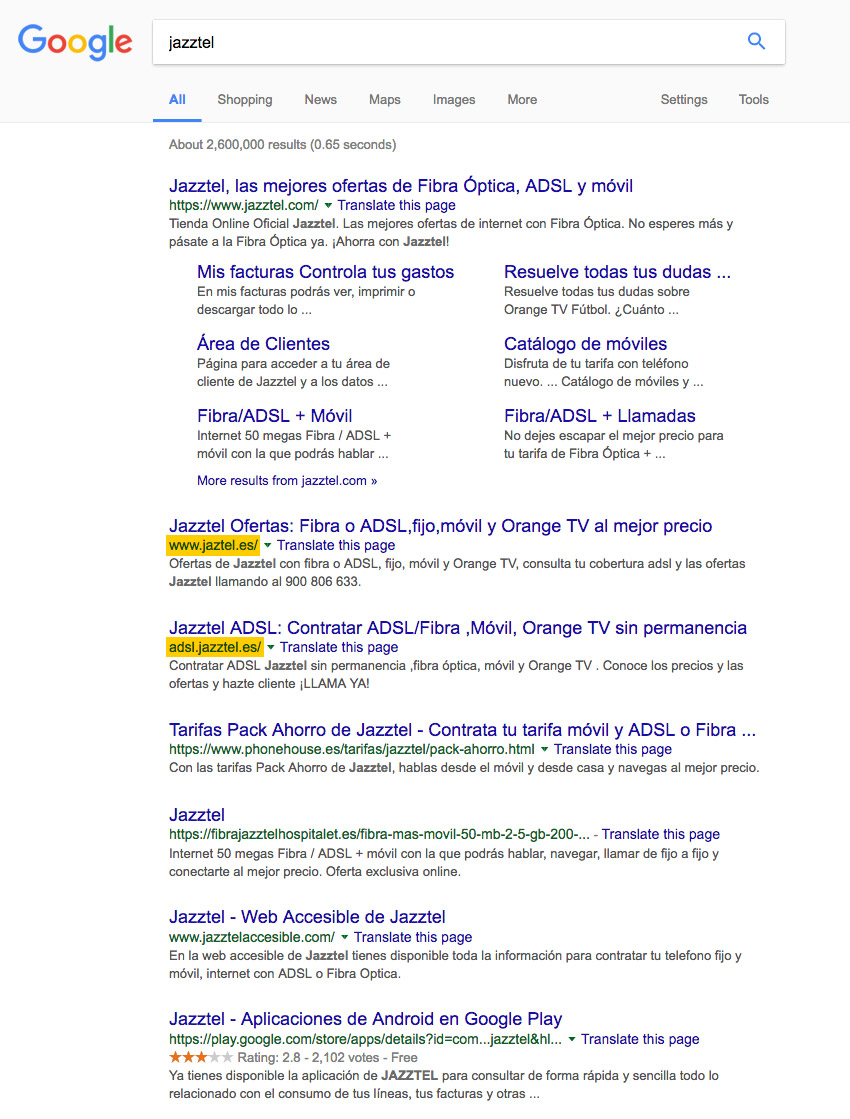 In this case, a search for Jazztel in Google shows how Premium Leads landing pages take up the first results, appearing in the first position (in the sitelink), second and third.
In addition, Premium Leads has constantly worked on improving the conversion of visits to sales. To this end, the use of Webphone has been very beneficial, a tool that allows web users to communicate instantaneously and free of charge with Jazztel staff, through click to call, click to chat or click to video. Webphone's buttons have a positive impact on both the conversion and the improvement of the abandonment rate.
"With Premium Leads we sell more at a better price."

Mikel Ormazabal
Results
Premium Leads has become a new sales channel for Jazztel, which provides more and more leads every day with an even better conversion rate.
"From the beginning, we understood each other very quickly, there was a lot of trust on both sides and it was clear what the objectives were: to sell more at an acceptable cost."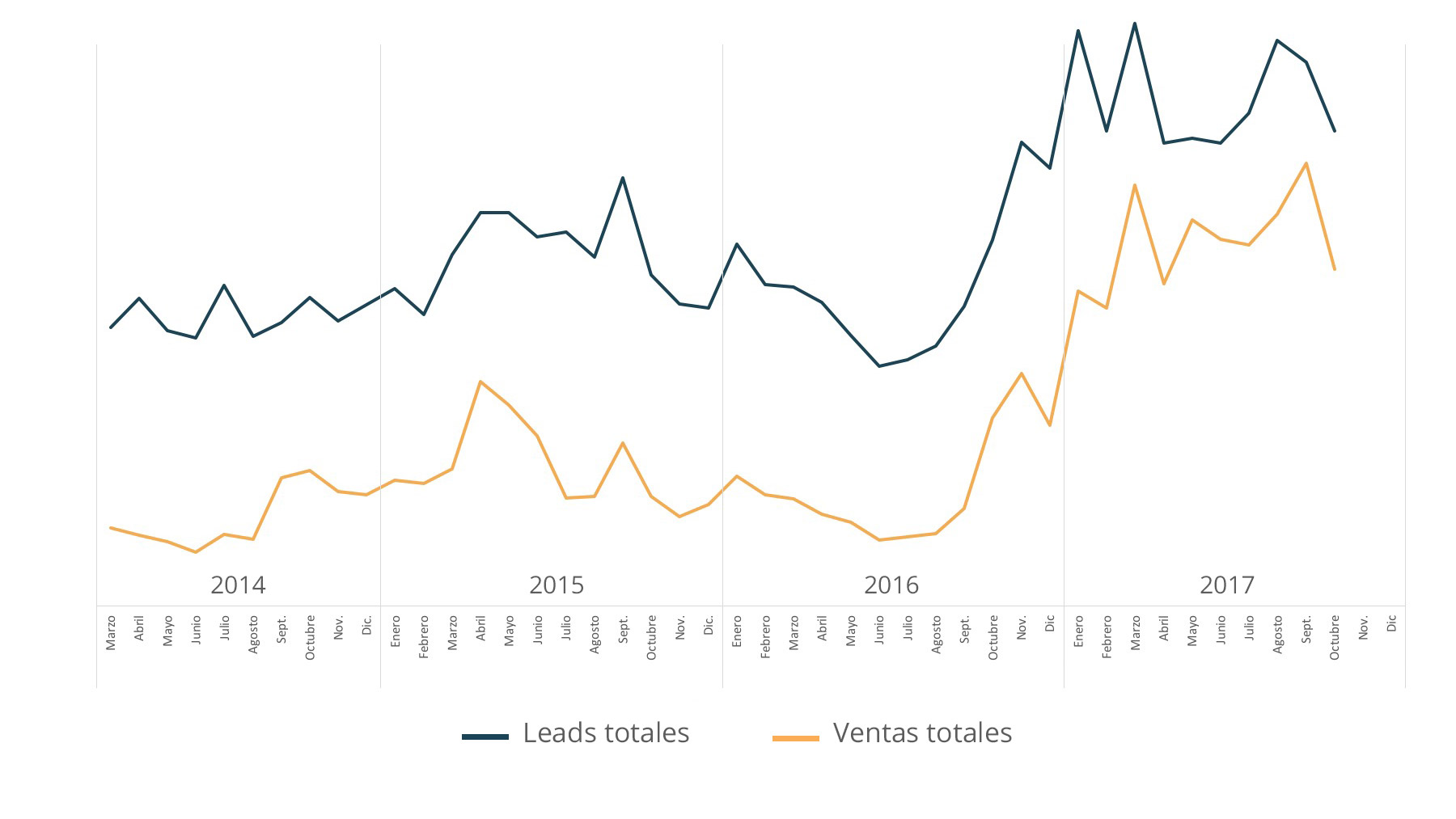 In the last year, we have achieved 60% more leads for Jazztel and 132% more sales. This constant growth has made the weight of Premium Leads in Jazztel grow more and more.
"Premium Leads means to 5% of the total sales of Jazztel's online channel, but above all, we are lowering the CPA with higher quality leads every day."

Mikel Ormazabal
The constant optimization of contents in combination with the use of Webphone implies a continuous improvement in the conversion rate, which stands at 20%.